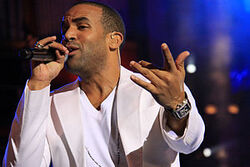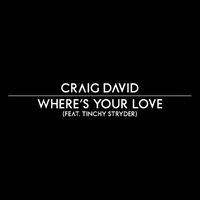 Craig Ashley David (born 5 May 1981) is an English singer-songwriter who rose to fame in 1999 featuring on the single "Re-Rewind" by Artful Dodger. David's debut album, Born to Do It, was released on 14 August 2000, after which he has since released five further studio albums and worked with a variety of artists such as Tinchy Stryder, Kano, Jay Sean, Rita Ora and Sting.
David has been nominated for twelve Brit Awards—three times for Best British Male, and twice received a Grammy Award nomination for Best Male Pop Vocal Performance.
Craig has collaborated with Rita two times:
Ad blocker interference detected!
Wikia is a free-to-use site that makes money from advertising. We have a modified experience for viewers using ad blockers

Wikia is not accessible if you've made further modifications. Remove the custom ad blocker rule(s) and the page will load as expected.