We Found Love

Rihanna

Released
September 22,2011
Recorded
2011
Length
3:35
Label
Def Jam
Producer
Calvin Harris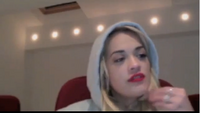 "We Found Love" is a song by Barbadian recording artist Rihanna, from her sixth studio album Talk That Talk (2011). It features Scottish disc jockey Calvin Harris, who wrote and produced the song. "We Found Love" premiered on September 22, 2011, in the United Kingdom on the Capital FM radio station and was made available to download on the same day as the lead single from the album. The track is a dance-pop and electro house song, with elements of techno and Europop. It is backed by repetitive synthesizers, alarm bells, and a keyboard. The song's lyrics speak of a couple who finds love in a hopeless place.
The song was covered by Rita Ora and was uploaded on April 21,2012 on YouTube by user RihannaIreland.
Ad blocker interference detected!
Wikia is a free-to-use site that makes money from advertising. We have a modified experience for viewers using ad blockers

Wikia is not accessible if you've made further modifications. Remove the custom ad blocker rule(s) and the page will load as expected.